Update: company name updated 8/11/2014.
CapitalReady featured in San Antonio Business Journal
April 19, 2013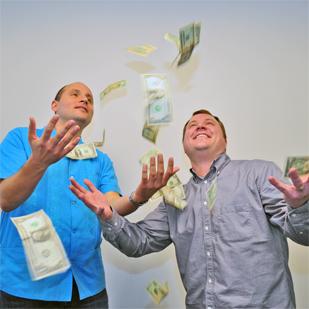 Our equity crowdfunding portal was featured today in the business journal as a "potential game changer for startups seeking venture capital."
Based on our research or more than 1,500 respondents, Greenhouse [now CapitalReady] found that investors in the South — and especially in Texas — were most likely to participate in online investing in small firms.
To wit: 27.5 percent of Southern respondents were likely to invest, as compared to 21.6 percent in the West.
"I thought the most interest would come from the East and West, and it was the South and Texas by a longshot," Roach says.
For more, see the full four page article in the San Antonio Business Journal.